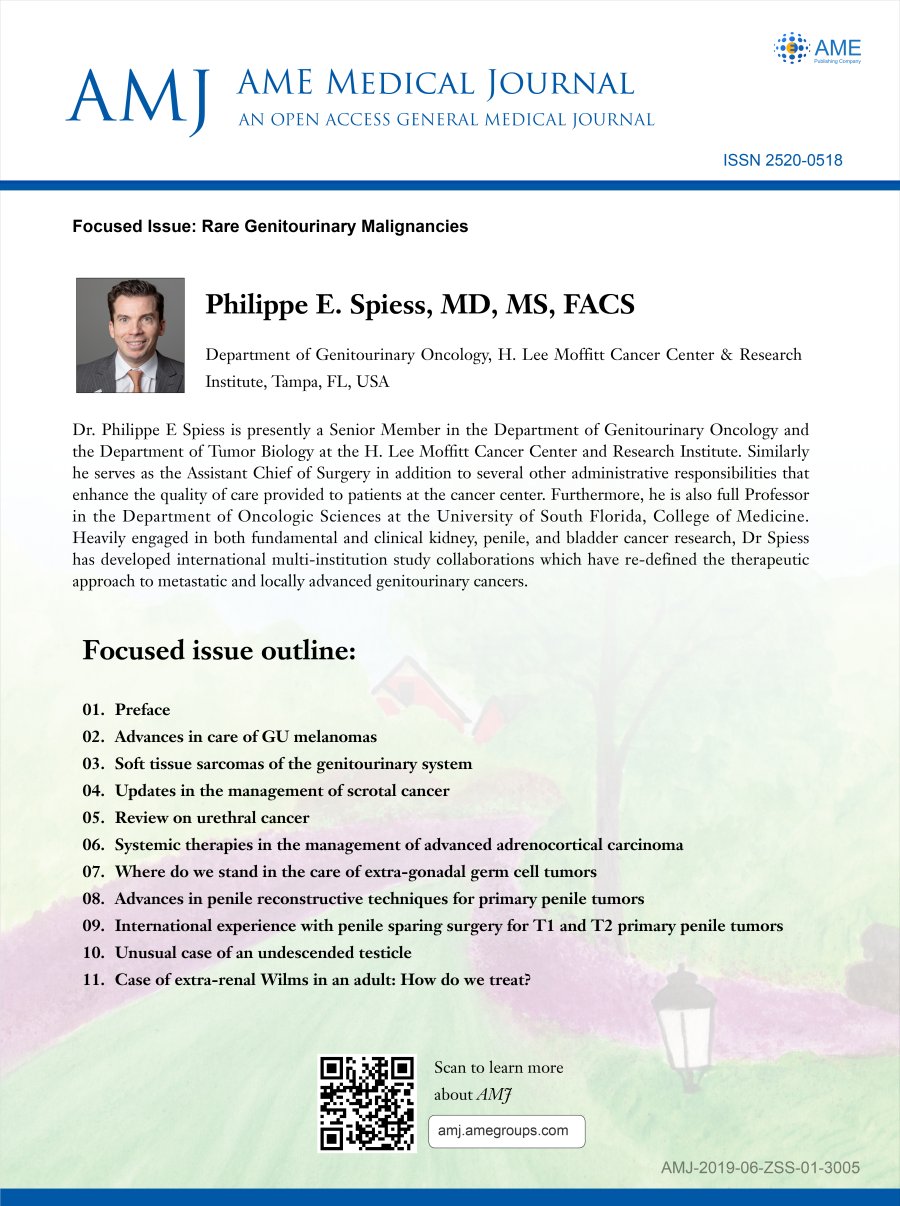 This focused issue on "Rare Genitourinary Malignancies" is edited by Dr. Philippe E. Spiess, Department of Genitourinary Oncology, H. Lee Moffitt Cancer Center & Research Institute, Tampa, FL, USA.
Dr. Philippe E Spiess is presently a Senior Member in the Department of Genitourinary Oncology and the Department of Tumor Biology at the H. Lee Moffitt Cancer Center and Research Institute. Similarly he serves as the Assistant Chief of Surgery in addition to several other administrative responsibilities that enhance the quality of care provided to patients at the cancer center. Furthermore, he is also full Professor in the Department of Oncologic Sciences at the University of South Florida, College of Medicine. Heavily engaged in both fundamental and clinical kidney, penile, and bladder cancer research, Dr Spiess has developed international multi-institution study collaborations which have re-defined the therapeutic approach to metastatic and locally advanced genitourinary cancers.
Focused issue outline:
Preface
Advances in care of GU melanomas
Soft tissue sarcomas of the genitourinary system
Updates in the management of scrotal cancer
Review on urethral cancer
Systemic therapies in the management of advanced adrenocortical carcinoma
Where do we stand in the care of extra-gonadal germ cell tumors
Advances in penile reconstructive techniques for primary penile tumors
International experience with penile sparing surgery for T1 and T2 primary penile tumors
Unusual case of an undescended testicle
Case of extra-renal Wilms in an adult: How do we treat?