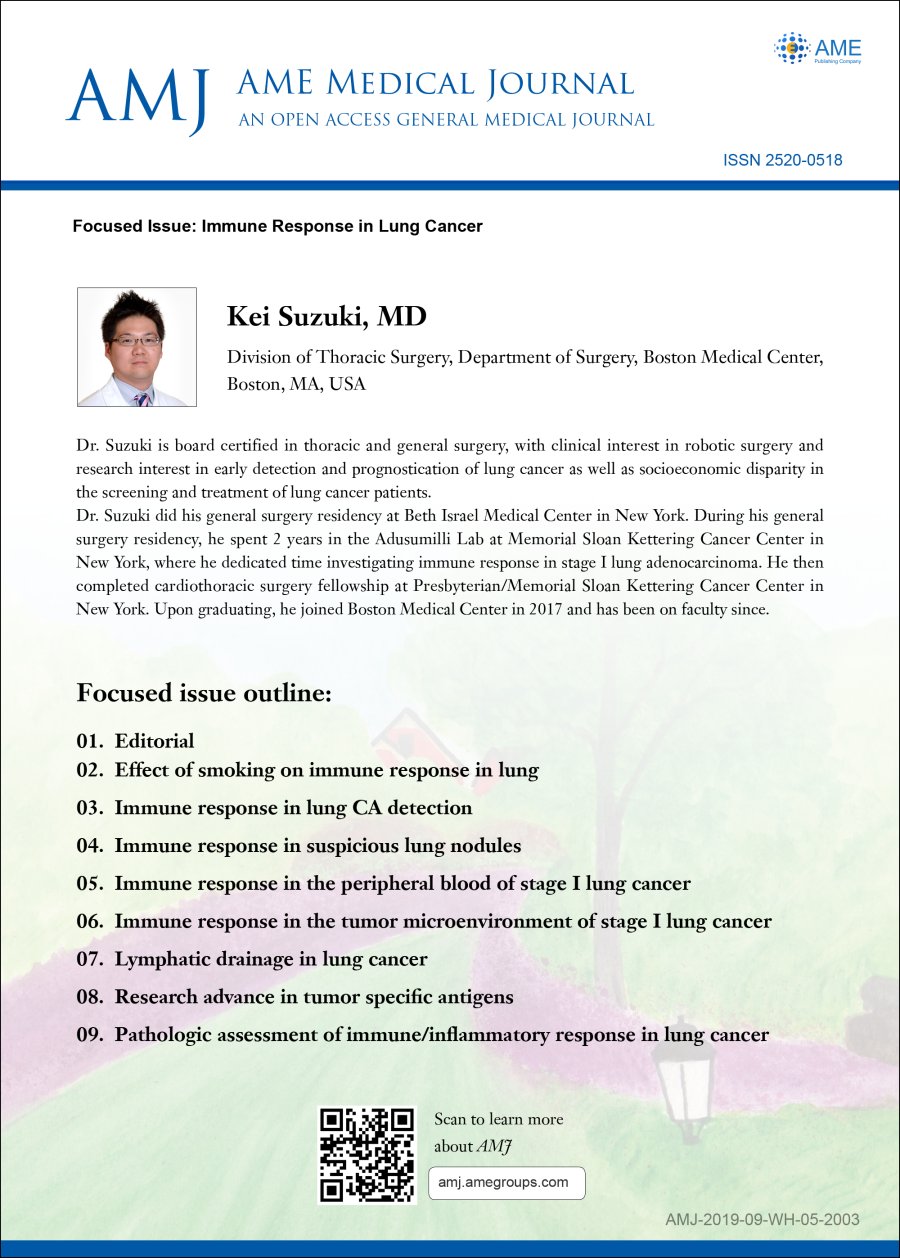 Dr. Suzuki is board certified in thoracic and general surgery, with clinical interest in robotic surgery and research interest in early detection and prognostication of lung cancer as well as socioeconomic disparity in the screening and treatment of lung cancer patients. Dr. Suzuki did his general surgery residency at Beth Israel Medical Center in New York. During his general surgery residency, he spent 2 years in the Adusumilli Lab at Memorial Sloan Kettering Cancer Center in New York, where he dedicated time investigating immune response in stage I lung adenocarcinoma. He then completed cardiothoracic surgery fellowship at Presbyterian/Memorial Sloan Kettering Cancer Center in New York. Upon graduating, he joined Boston Medical Center in 2017 and has been on faculty since.
Focused issue outline:
Editorial

Effect of smoking on immune response in lung

Immune response in lung CA detection

Immune response in suspicious lung nodules

Immune response in the peripheral blood of stage I lung cancer

Immune response in the tumor microenvironment of stage I lung cancer

Lymphatic drainage in lung cancer

Research advance in tumor specific antigens

Pathologic assessment of immune/inflammatory response in lung cancer
Disclosure:
The series "Immune Response in Lung Cancer" was commissioned by the editorial office, AME Medical Journal without any sponsorship or funding. Kei Suzuki is serving as the unpaid Guest Editors for the series.